Vice President Mike Pence
Former Vice President of the United States of America
Growing up in Indiana, surrounded by good, hardworking Hoosiers, Vice President Pence always knew that he needed to give back to the state and the country that had given him so much. In 2000, he launched a successful bid for his local congressional seat, entering the United States House of Representatives at the age of 40. The people of East-Central Indiana elected Vice President Pence six times to represent them in Congress and in 2013, Vice President Pence left the nation's capital when Hoosiers elected him the 50th Governor of Indiana. 
It was Indiana's success story, Vice President Pence's record of legislative and executive experience, and his strong family values that prompted President Donald Trump to select Mike Pence as his running mate in July 2016. The American people elected President Donald Trump and Vice President Pence on November 8, 2016. President Donald Trump and Vice President Pence entered office on January 20, 2017. 
In February 2021, Vice President Mike Pence joined the Heritage Foundation as a distinguished visiting fellow. Vice President Pence also joined Young America's Foundation as the Ronald Reagan Presidential Scholar. Long before Mike Pence became Vice President to President Donald Trump, the vision and leadership of Ronald Reagan inspired his youth. 
Vice President Mike Pence remains grateful for the grace of God, the love and support of his family, and the blessings of liberty that are every American's birthright.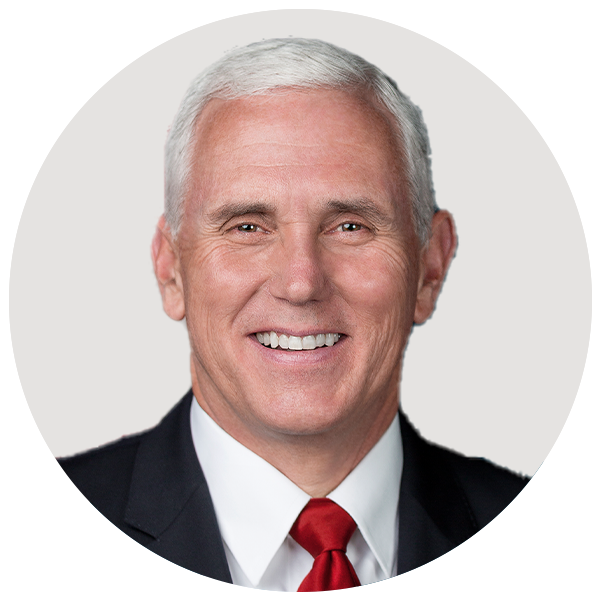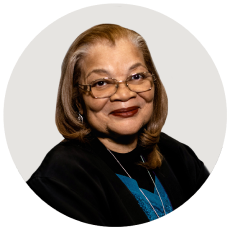 Dr. Alveda C. King is from Atlanta, Georgia, and serves as the Chair of the Center for the American Dream at AFPI. She is the daughter of the late slain civil rights activist Rev. A.D. King and the niece of Rev. Dr. Martin Luther King, Jr. Dr. King is the founder of Speak for Life, fighting for the sanctity and dignity of all life – from the womb to the tomb. She currently serves as a
FoxNews
contributor and host of the
FoxNation
show "Alveda King's House." Dr. King is a former college professor, served in the Georgia State House of Representatives, is a former presidential appointee, and 2021 recipient of the Presidential Lifetime Achievement Award.
President of Students for Life of America
Kristan Hawkins is a Christian, wife, mother, grassroots activist, author, speaker, and a human rights advocate. President of Students for Life of America, she was recruited in 2006 to launch Students for Life of America's full-time operation. Since then, she has built up a small organization made up of a few dozen student groups scattered around the country to a coordinated national team serving more than 1,200 Students for Life chapters in all fifty states. Under her leadership, Students for Life exists to abolish abortion by transforming our culture by recruiting, training, and mobilizing this pro-life generation, who are the direct targets of today's abortion industry. A frequent speaker and media analyst, Kristan's expertise includes abortion, feminism, disability advocacy and healthcare, as she navigates the social conditions and public policy that impacts the human rights issue of our day.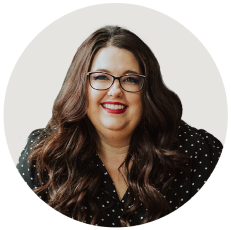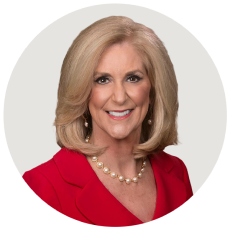 Mississippi Attorney General
Lynn Fitch was sworn in as Mississippi's 40th Attorney General and first ever woman Attorney General in 2020.
Defending the dignity of human life has been a hallmark of Fitch's career in public service. Since assuming office, Fitch has spearheaded efforts to end human trafficking in Mississippi, address the root causes of poverty, fight the rising cost of insulin, support crime victims, empower women and their families, and defend religious liberty.  Since overturning Roe v Wade in June 2022, she has established The Empowerment Project to support women and families with solutions that make quality childcare more affordable and accessible, improve child support enforcement, fix broken foster care and adoption systems, and provide resources to upskill, educate, and grow.
Attorney General Lynn Fitch was named to TIME's list of the 100 most influential people in the world in 2022, and to Mississippi's Top 50 Most Influential in 2017, 2022 and 2023. Lynn Fitch has also been honored with the prestigious Susie Blue Buchanan award by the Mississippi Bar Association's Women in the Profession Committee.
Lila Rose has been called the Messenger-In-Chief of the pro-life movement by VICE news and the face of the Millennial anti-abortion movement by the Atlantic. 
Lila Rose is a writer, speaker and activist who founded and serves as president of Live Action, a human rights organization with the largest online impact among pro-life and pro-abortion groups with a reach of 75 million per month and nearly 2 billion lifetime video views. Lila has devoted her life to ending the scourge of abortion, and making America a more welcoming place to raise a family. Lila speaks internationally on family and cultural issues, and has addressed members of the European Parliament and spoken at the United Nation's Commission on the Status of Women. Lila is the author of 'Fighting for Life: Becoming a Force for Change in a Wounded World.'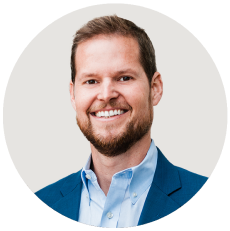 President & CEO of 40 Days for Life
Shawn began as a volunteer in the pro-life movement while still in college. During this time, he helped lead the first ever local 40 Days for Life campaign. After graduating from college, Shawn was asked to serve as the executive director of the Coalition for Life, a local pro-life organization in Texas, made up of more than 60 churches. From its beginning, Shawn has been instrumental in growing 40 Days for Life nationally and then internationally to 1,500 cities in 64 countries.
Shawn is a regular media spokesperson, and his work has been featured on hundreds of outlets, including Fox News, The Laura Ingraham Show, The Drudge Report, The Guardian, USA Today, The Glenn Beck Show, The Wall Street Journal, and Christian media including The Christian Post, National Catholic Register, Sirius XM Catholic Radio, EWTN Radio, and Focus on the Family.
Shawn is one of the most sought-after pro-life speakers, addressing audiences coast-to-coast and internationally. Shawn and his wife Marilisa were portrayed in the 2019 major motion picture Unplanned, which tells the story of Abby Johnson's conversion as a Planned Parenthood director. Shawn is also the author of four national bestselling books.
President of Pro-Life Partners Foundation
A writer, producer, educator, and lawyer, Michael serves as President of Pro-Life Partners Foundation and is an ex officio member of the Board of Advisors. He has spoken out in support of preborn human beings and their mothers for more than forty years. He practiced law for 13 years before serving in various cabinet-level roles in Catholic education for nearly 25 years. His film credits include Unplanned and PRAY: The Story of Patrick Peyton. He is the co-author of In God We Trust: Morally Responsible Investing, the story behind a pro-life mutual fund with more than $2.5 billion under management. Michael holds undergraduate and law degrees from the University of Notre Dame and a masters of law from George Washington University.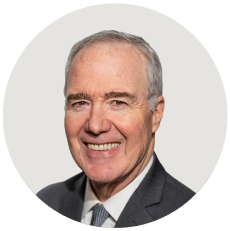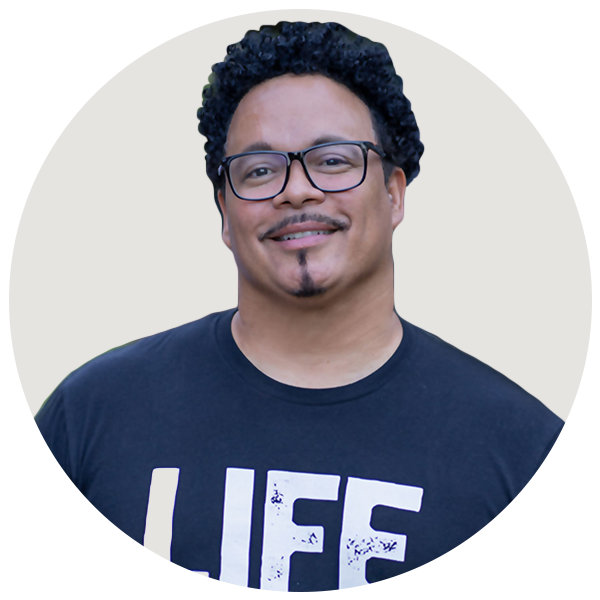 Co-Founder and Chief Creative Officer of 

The Radiance Foundation
Ryan Bomberger
 is an Emmy® Award-winning creative professional, international public speaker, columnist, corporate consultant, and
factivist
. He is the author of
Not Equal: Civil Rights Gone Wrong
and co-author, along with his wife Bethany, of the new children's book,
She is She
. Ryan is the co-founder and Chief Creative Officer of 
The Radiance Foundation
, a life-affirming nonprofit that illuminates that every human life has God-given purpose. His work has been extensively covered by Fox News, CNN, ABC News, Christian Post, New York Times, Washington Times, Breitbart, Newsmax TV, Daily Wire, MSNBC, NPR, Washington Post, and many more news outlets. Ryan has a
rather unique
perspective on life as he was conceived in rape but adopted (into a family of 15) in love. As an adoptee and adoptive father,
Ryan
 boldly addresses culture-shaping issues: abortion, adoption, fatherlessness, racism, free speech, religious
liberty
and the War on Common Sense. He is passionate about creating content that is fearless,
factual
and freeing.  
Pro-Life Advocate and Professor at Catholic University of America
Dr. Chad Pecknold is a professor of theology at the Catholic University of America in Washington DC, a Board Director for Americans United for Life, and one of the most influential Catholic thought leaders advocating for an end to abortion in the United States.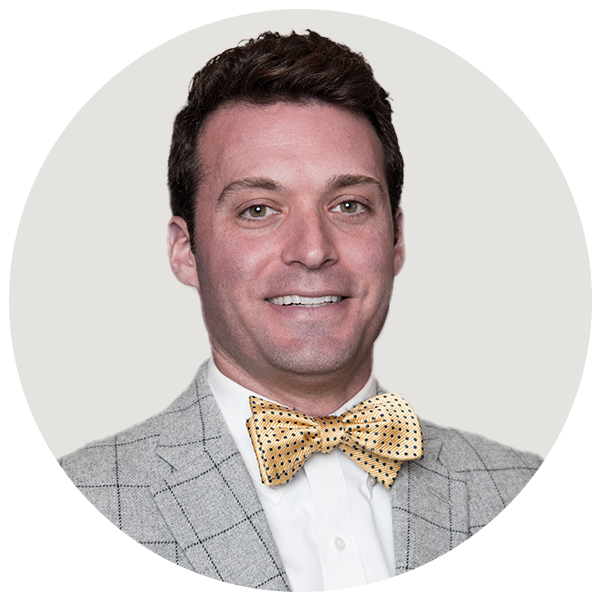 Board President of Sidewalk Advocates for Life
Michael Acquilano leads the Board of Directors for Sidewalk Advocates for Life (SAFL), the nation's largest sidewalk outreach organization. SAFL currently serves more than 230 locations in the U.S. and abroad, providing community volunteers with the training, tools, and support to provide loving and life-affirming alternatives to mothers and families outside abortion and abortion-referral facilities. During his tenure as board chair, SAFL reached the miraculous milestone of 20,000 babies saved from abortion, as well as 86 abortion workers who have left the industry, and 32 abortion facility closures. 
With an education in corporate finance and a law degree, Michael serves as the Chief Operating Officer for the Diocese of Charleston. He is married to Hope and father of three children: Giorgio, Loretta Rose, and Joan. He resides in Charleston, South Carolina.  
Host of "The Michael Knowles Show" at the Daily Wire
Michael Knowles is the celebrated host of "The Michael Knowles Show" at the Daily Wire, "The Book Club" at PragerU, and "Verdict with Ted Cruz." In 2017, Michael published the #1 national bestselling treatise Reasons to Vote for Democrats, which President Donald Trump hailed as "a great book for your reading enjoyment." In late 2020, after an appearance guest-hosting "The Rush Limbaugh Program," it was announced that Michael's daily podcast would be syndicated to terrestrial radio. Last summer, Michael's latest book Speechless: Controlling Words, Controlling Minds was released. 
 
Michael's writing has been featured on the Daily Wire, the American Mind, Fox News, and the Daily Caller. Michael is a graduate of Yale University and has lectured on college campuses around the country.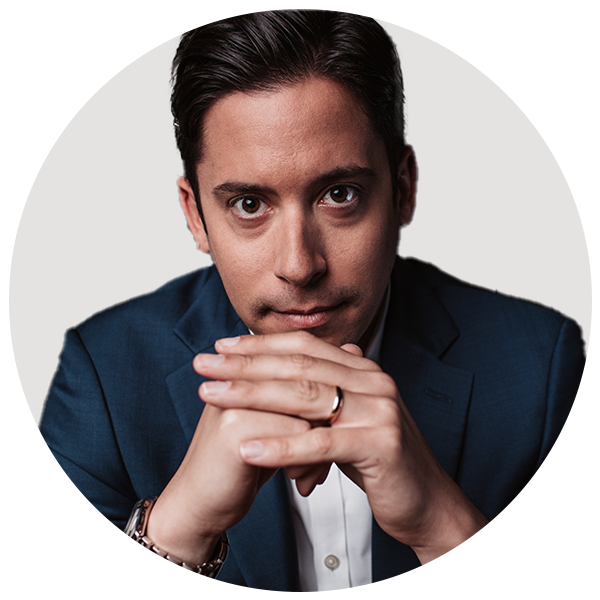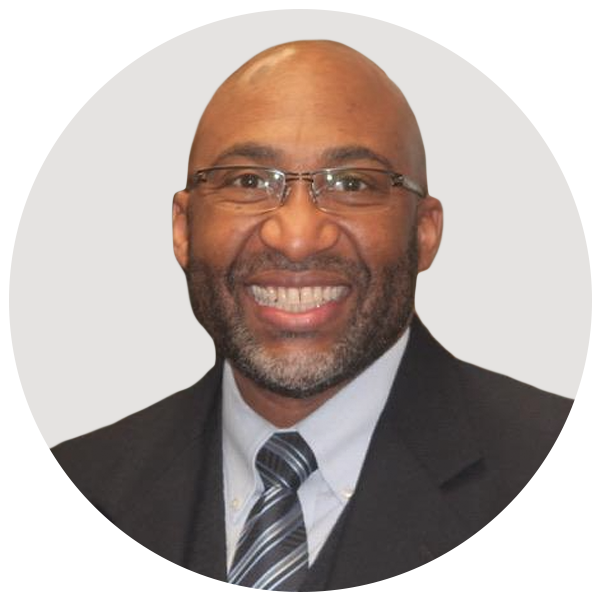 Apostle Arnold M. Culbreath
Director of Ministry Engagement with the Douglass Leadership Institute
Apostle Arnold M. Culbreath has been preaching the Gospel of Jesus Christ for 38 years and serves as Director of Ministry Engagement with the Douglass Leadership Institute, a national education and public policy 501(c)(3) organization with representatives and groups across the United States. DLI's philosophy is based upon the sanctity of human life, the promotion of free market principles, and limited government.

Arnold also serves as a staff Pastor at Peoples Church in Cincinnati, OH. He is a frequently sought-after radio, television, and podcast guest, as well as a national and international speaker. His ministry has taken him across the U.S., as well as Africa, England, Scotland, and Trinidad.

Arnold and his wife Barbara have been married for 37 years. They have 2 amazing adult children, 1 beautiful daughter-in-love, and 3 gorgeous grandchildren.
CEO and President of Concerned Women for America
Penny Young Nance, CEO and President of Concerned Women for America (CWA), is a recognized national authority on cultural, children's, and women's issues. As the CEO and President of the nation's largest public policy women's organization, Nance oversees more than 500,000 participating CWA members across the country, over 320 Prayer/Action Chapters and Influencers, over 220 Young Women for America (YWA) Presidents or Ambassadors, and is also the president of Concerned Women for America Legislative Action Committee (CWALAC), serving as the principal spokesperson for both entities.
Named as one of the top four most powerful pro-life female voices by the Christian Post and by Newsmax as one of the 100 most influential evangelicals in America, Nance stands as a leader on the issue of pro-life messaging and policy. She is a weekly political commentator and a popular speaker at national events. Nance appears on all major television networks –– ABC, NBC, CBS, FOX News, C-SPAN, MSNBC, and CNN –– as a commentator on contemporary events and as an expert on domestic issues. She has been featured in numerous publications, including the New York Times, USA Today, The Wall Street Journal, and Washington Post.
Nance served on President Trump's Life Advisory Council and was blessed to frequent the White House in that role and others speaking as a modern-day Esther to both the President, Vice-President, and key staff as the voice of Christian conservative women of faith around this nation. Prior to CWA, Nance served as President of Nance and Associates and as Special Advisor for the Federal Communications Commission (FCC), and was the Founder and President of Kids First Coalition.
Mrs. Nance is the wife of Will Nance and the mother of two children. She is a graduate of Liberty University in Lynchburg, Virginia, where she currently serves on the Board of Trustees.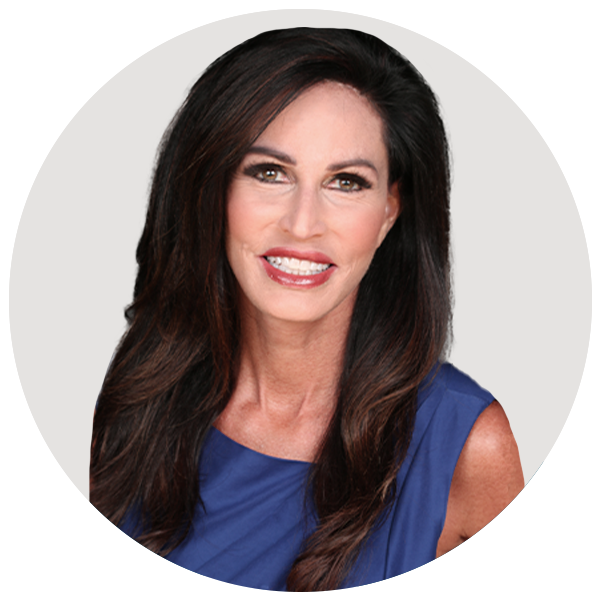 Chief Communications Officer at Patriot Mobile and Executive Director of Patriot Mobile Action
Leigh Wambsganss is Chief Communications Officer at Patriot Mobile and Executive Director of Patriot Mobile Action. 
Named 2022 Top 5 Power Player in North Texas by Axios, Leigh has been a tireless leader in conservative politics for over 30 years. She is a founding Board Member of Patriot Mobile Action, a Texas GPAC focused on keeping Texas red from the schoolhouse to the state capitol.  
Leigh has been featured on Fox and Friends, The Shannon Bream Show, John Solomon's "Just the News" talk radio, Steve Bannon's War Room, The Charlie Kirk Show, in the National Review, the Daily Caller and a speaker at Turning Point USA, the NRA and the Center for National Policy and quoted in multiple news media stories. Leigh is a speaker and trainer on how to identify and defeat socialist Marxism in schools and government.  
Leigh started her professional career as a television news anchor, reporter, and producer and served as a congressional staffer during the early 90's Republican Revolution. She holds a Master's Degree in Organizational Management from Dallas Baptist University.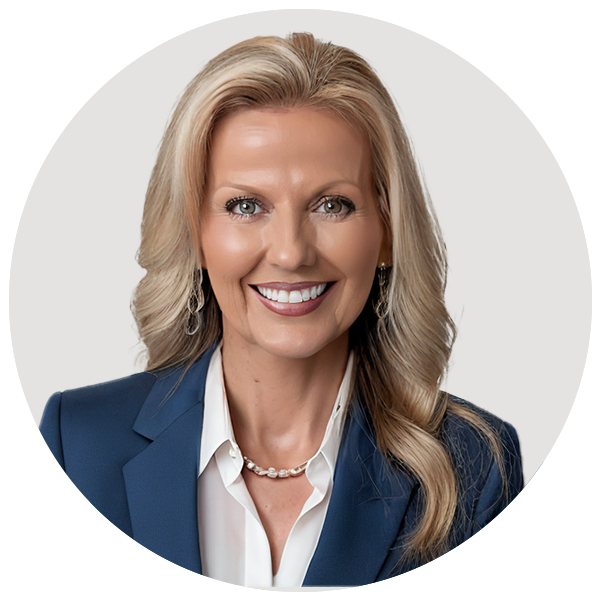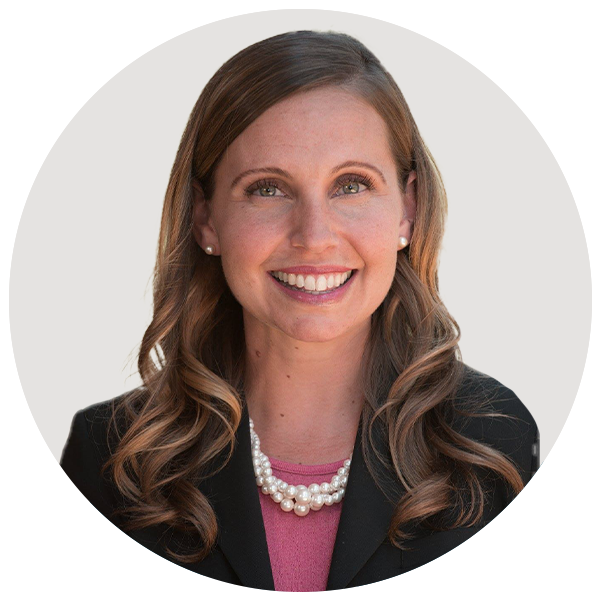 Writer and Spokesperson at Focus on the Family
Nicole Hunt, J.D., is an attorney and serves as a writer and spokesperson at Focus on the Family.  
She provides analysis and advocacy engagement for Christians to promote faith, family, and freedom. Some of the issues she writes and speaks on include life, religious freedom, parental rights, marriage, and gender.  
Prior to joining Focus on the Family, Nicole practiced employment law specifically advising businesses and ministries on employment policies and practices.  
Nicole worked in Washington, D.C. as a Legislative Assistant to two Members of Congress. During her time on Capitol Hill, Nicole provided policy analysis and voting recommendations to Members of Congress on a variety of public policy matters, wrote speeches, drafted committee statements and questions, wrote floor statements, produced legislation and amendments to legislation, met and developed networks with constituents and interest groups, and worked on regional projects.   
In addition, Nicole served as an intern to Former Attorney General Ed Meese in the Center for Legal and Judicial Studies at the Heritage Foundation, provided legal analysis to Americans United for Life, and interned in the Office of Strategic Initiatives at The White House during the George W. Bush Administration.  
Nicole earned her J.D. from George Mason University Antonin Scalia Law School and her Bachelor of Arts in Philosophy and Political Science from Westmont College.  
Nicole enjoys riding horses and spending time camping and hiking with her family in the great outdoors. Nicole is married to her husband, Jeff, and they have four children.  
Follow Nicole on Twitter @nicolehunt 
Attorney and Senior Counsel for Governmental Affairs for Liberty Counsel
Jonathan Alexandre is an attorney and Senior Counsel for Governmental Affairs for Liberty Counsel. A litigation firm dedicated to advancing religious freedom, the sanctity of life, and the family. In this capacity, Jonathan consults with and advises law and policymakers at the federal, state, and local levels across the nation. Jonathan was a Presidential Appointee serving on the Board of Directors for The United States Agency for Global Media for the Trump Administration.   
 Jonathan serves as General Counsel for the Frederick Douglass Foundation. Jonathan was formerly the Assistant General Counsel and Public Policy Coordinator for the Massachusetts Family Institute in Boston. Alexandre developed the Massachusetts Attorney Resource Council, a network of pro-family Massachusetts attorneys. Jonathan previously worked for The Jerusalem Center of Public Affairs in Jerusalem, Israel, as a Scholar in Residence, and the United States Army's Judge Advocate General's Legal Center and School. He is Married to His Wife Renee Alexandre. They reside in Waldorf, Maryland.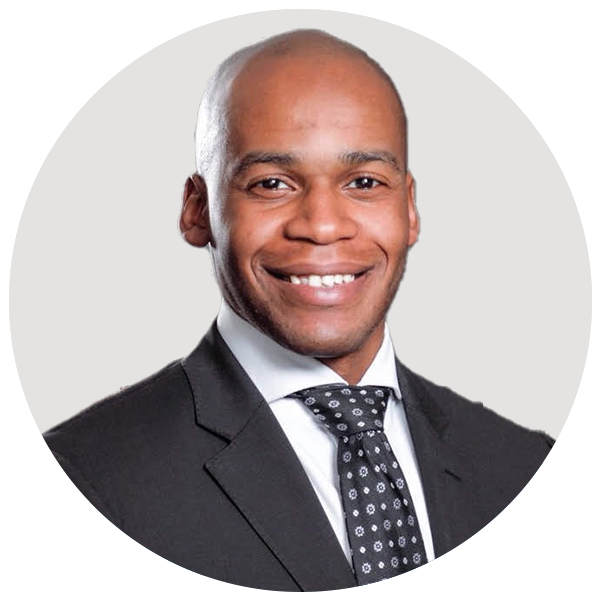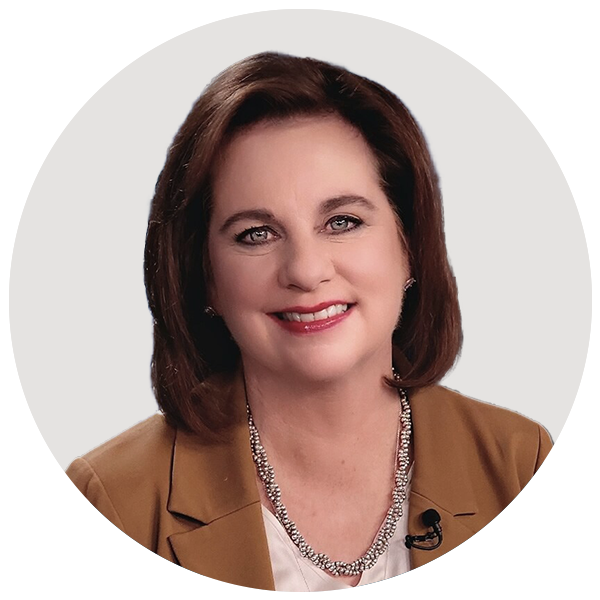 President of Susan B. Anthony Pro-Life America
Marjorie Dannenfelser is president of Susan B. Anthony Pro-Life America. With Dannenfelser at the helm of America's largest grassroots pro-life political organization, the pro-life movement succeeded in electing a pro-life president and Senate, confirming three U.S. Supreme Court justices, and overturning Roe v. Wade. In the 2022 election cycle SBA Pro-Life America and its super PAC, Women Speak Out, raised more than $78 million and reached more than eight million pro-life voters through door-to-door canvassing, voter mail, texting, and digital communications. Previously in the 2020 cycle, their efforts helped elect the largest incoming class of pro-life congresswomen in history, with 19 new pro-life women and 30 total serving in the U.S. House of Representatives – more than double the previous record. 
Called "the woman who brought down Roe" by the Los Angeles Times and others, Dannenfelser is the author of "Life is Winning: Inside the Fight for Unborn Children and Their Mothers," which was ranked Amazon's #1 New Release in NGO Policy upon its release in August 2020. She has also been published in TIME, the Wall Street Journal, Newsweek, USA Today, RealClearPolitics, The Washington Post, and National Review, among others, and profiled by New York Magazine, The Telegraph, The New Yorker, and The Washington Post. 
In 2020 Dannenfelser was again named national co-chair of the Pro-Life Voices for Trump coalition, a role she held during the 2016 campaign after securing four groundbreaking pro-life commitments from the nominee. In 2017 she was appointed to the Women's Suffrage Centennial Commission by U.S. Senate GOP Leader Mitch McConnell. In 2020, Dannenfelser served as a panelist on the President's Commission on White House Fellowships. In addition, she served on Life Perspectives' Task Force. She has been named to Politico's Power List of 40 influential leaders for 2022 and Fox's "rising political stars" for 2023. Previously she was one of Politico Magazine's Top 50 Influencers, Washington Examiner's top ten "Political Women on the Move," Newsmax's top 25 Most Influential Republican Women, and Newsweek's top ten "Leaders of the Christian Right." An alumna of Duke University, she and her husband Marty have five children.